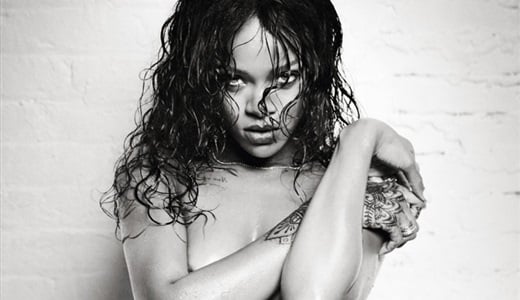 ---
Pop star Rihanna gets soaking wet and nearly naked in these photos from the December 2014 issue of Esquire magazine.
Of course these moistened semi-nude Rihanna pictures would be better suited appearing in National Geographic or an HIV pamphlet than in a supposed "gentleman's magazine" like Esquire.
The only thing positive that could be said about these Rihanna pics, is that at least she has finally learned to hose down her swollen cum-encrusted lady bits. Though a much more thorough delousing will no doubt be needed, once Islam conquers the West and Rihanna and her fellow abids are brought back under slavery to serve in the vast fig and chickpea plantations of us powerful Muslim men.