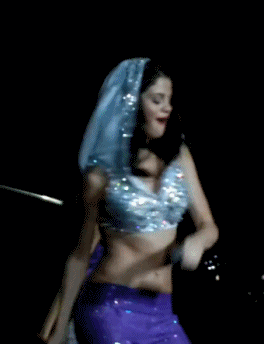 ---
Selena Gomez showed an unbelievable level on insensitivity yesterday by openly mocking Muslims on our holy holiday of 9/11.
As you can see in the video above Selena Gomez took to the stage dressed as some sort of glittery Arabian whore, and proceeded to seductively wiggle her hips signaling her willingness to breed for money.
How dare Selena Gomez mock Muslims by portraying our women as sparkling whores! This outrage will not stand! In response I am personally going to go out and hate f*ck every Mexican prostitute I can get my hands on, and I suggest all other pious Muslim men do the same. It is the only way Selena Gomez will learn that Islam is not to be messed with!