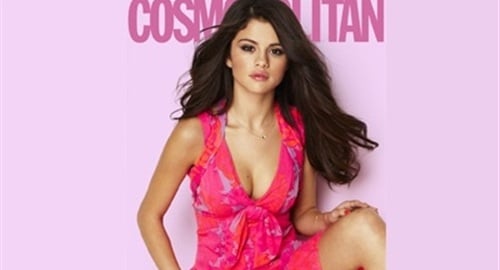 ---
Selena Gomez appears to be starting 2012 the same way she ended 2011, by prostituting her body for attention. The heathen rag mag "Cosmopolitan" has chosen Selena Gomez to appear on the cover of their first issue of the new year.
As you can see in the photos below, Cosmo is having a tough time deciding what slutty picture of Selena Gomez to place on the cover to sell the most magazines to the horny infidel masses. Of course if Cosmo was smart they would hold out for a photo of Selena blowing a donkey during her Tijuana stage show for the cover.
However, if they are going to be stubborn and go with one of the photos below then they should choose #5 as Selena is showing more tit in it. Allahu Akbar!