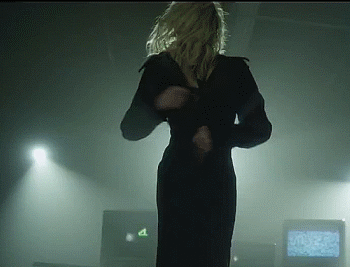 ---
Taylor Momsen strips down to just her electric tape undergarments in this clip from the music video for her new single "Heaven Knows".
Taylor Momsen must be incredibly frustrated with her music career right now. For despite being a former child star who acts like a tremendous whore, she just can not seem to garner national attention.
Perhaps this "Heaven Knows" music video will be Taylor's big break, as she reveals her tight nubile body, and completely throws subtlety out the window with a giant tape arrow pointing to her vagina. Only time will tell if the American public will finally take an interest in Taylor's "artistic talents".