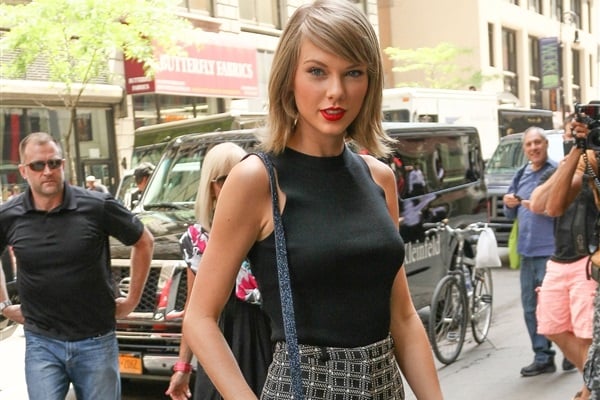 ---
Taylor Swift is clearly on the prowl for a good hard deep dicking, as she tries to seduce the paparazzi with her long legs, bright red lips, and sultry bedroom eyes in the photos below.
If Taylor wants those legs of hers pressed up behind her head while she gets her lady hole stretched open and pounded out until her eyes roll back into her head and she nearly passes out (which she clearly does), then she is wasting her time trying to entice infidel men for all of them are limp-dicked homoqueers who couldn't f*ck there way out of a water paper bag.
Yes only a virile Muslim can satisfy Taylor's aching moist cock cave. Of course if Taylor wants to have a shot at seducing us then she will wear the burka, keep her eyes downcast out of humility, and call for the destruction of the Satanic state of Israel from her pretty red lips.