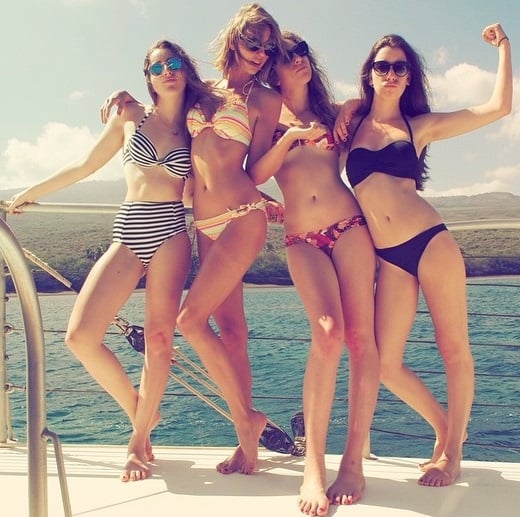 ---
Taylor Swift's long legs go to battle with Jessica Alba's thigh gap on social media, as both women post bikini photos for attention.
As you can see in the photo above, Taylor Swift puts her legs on full display while wearing an extremely skimpy (by her standards) bikini on a lesbo booze cruise. No doubt after this photo was taken Taylor's legs spent the majority of their time below deck wrapped around those c*nt-hungry lesboqueers' heads.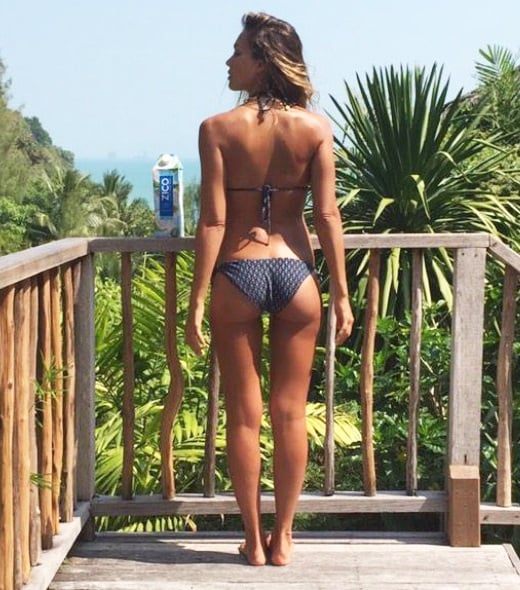 In contrast to Taylor Swift, Jessica Alba appears to be whoring in a bikini purely for profit, as she has given up on acting for the more lucrative role of being a corporate shill. For as you can see in Jessica's bikini photo above, there is a well placed bottle of water right next to her as she flaunts her tight ass and thigh gap.
This water company should really rethink their marketing strategy, for when people see a Mexican whore like Jessica Alba they do not equate it with delicious drinking water, in fact it is just the opposite. Plus this subtle advertising would have been much more effective if they would have thrown Jessica a few more pesos to have her stuff the bottle up her cooze with just the label peaking out between her legs.