It is that magical time of the year again, were Christians celebrate the birth of their hippie Jew God Jesus by exchanging shoddily made in China consumer products.
To counteract this shameful consumerist aspect of the holiday, below are the top 10 photos of celebrities truly exemplifying the Christmas spirit of giving by whoring their bodies in slutty Santa outfits.
#10 Ariana Grande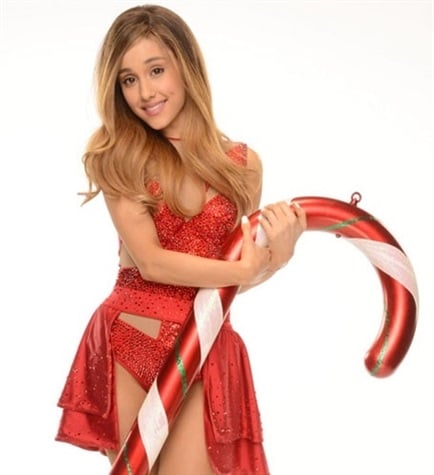 Ariana forget her Santa hat, but she remembered her giant phallic symbol candy cane while in her red sequin slut suit.
---
#9 Dove Cameron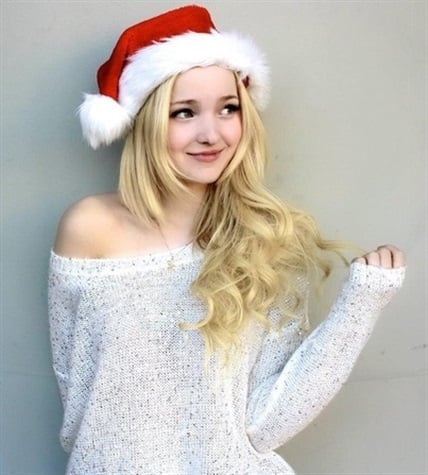 Disney star Dove Cameron may have just turned 18, but her clothes are already falling off of her nubile body. No doubt this Christmas strumpet parks herself right under the mistletoe.
---
#8 Victoria Justice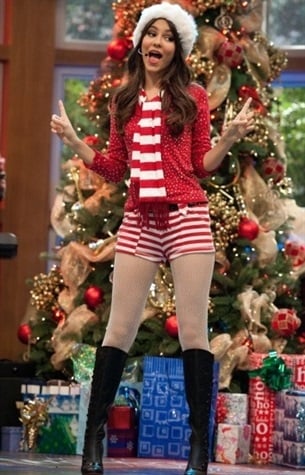 Nothing says Christmas quite like black leather hooker boots and candy cane striped booty shorts, as Victoria Justice opens her mouth wide and signals that she wants one naughty elf for each side of her, for a sex position known as a "Santa's sleigh".
---

#7 Kendall Jenner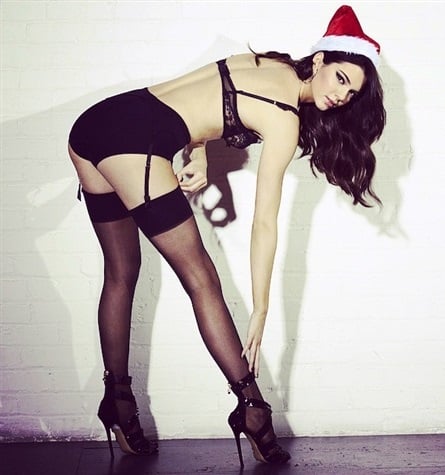 Of course as a member of the vile gypsy scum Kardashian clan, Kendall Jenner celebrates Kwanza instead of Christmas. Though that won't stop Kendall from gifting this slutty Santa lingerie outfit to her father, transsexual Olympian Bruce Jenner.
---
#6 Taylor Swift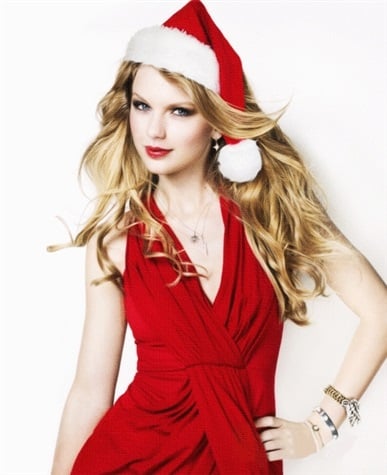 Taylor Swift was extra good this year, so that Santa would bring her what she really wants… more Victoria's Secret model pussy to munch on.
---
#5 Mary Elizabeth Winstead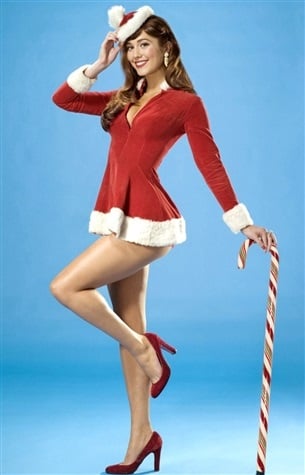 "Scott Pilgrim vs. the World" star Mary Elizabeth Winstead shows off her long legs in this extremely short Santa dress. It is just too bad there wasn't a pious Muslim around when this photo was taken, for he would have shoved that giant candy cane right up Mary's chimney… curved side first.
---
#4 Selena Gomez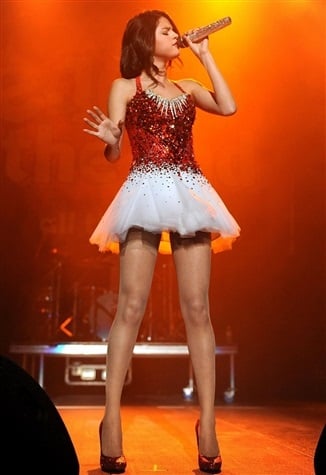 Selena Gomez also shows off her legs while in a short Santa dress. However, Selena does it while singing "Feliz Navidad" before starting her donkey show in Tijuana.
---
#3 Maitland Ward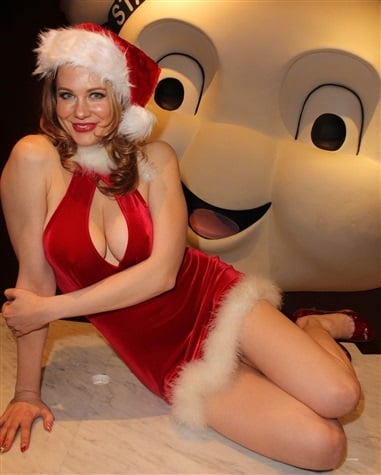 Former "Boy Meets World" and current professional attention whore, Maitland Ward shows off her hard nipples and ample cleavage in this chilly Santa outfit.
---
#2 Katy Perry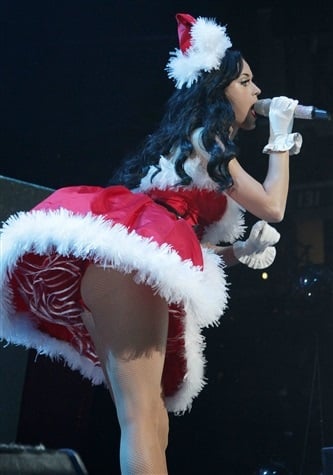 Katy Perry shows off her Xmas ass or "Xmass" in this upskirt slutty Santa outfit.
---
#1 Miley Cyrus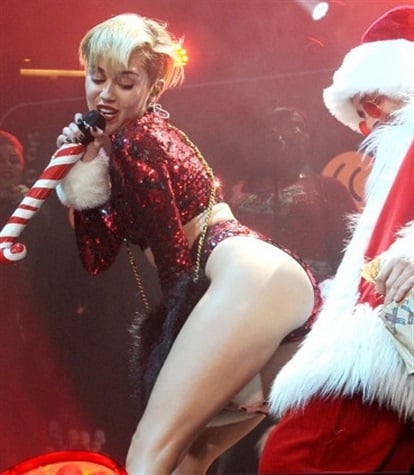 It should come as no surprise that this photo of Miley Cyrus in a Xmas red leotard twerking her ass on a crackhead Santa would be our #1 photo. For no one is more full of the Christmas spirit then Miley, as she has her stocking stuffed, halls decked, bells jingled, and chimney plugged with nutmeg all year long.