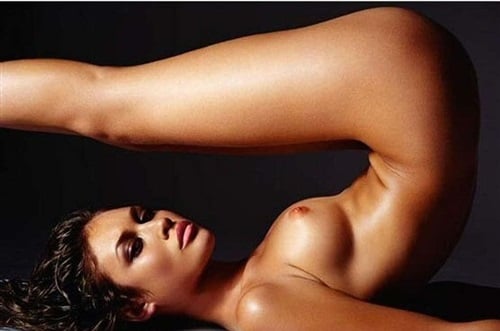 ---
Today we continue our look at Russian culture with this collection of nude photos of Russian model and actress Olga Kurylenko, the star of such films as "Quantum of Solace" and "Oblivion".
As you can see in the nude photos below, Olga Kurylenko is a gift from Allah whose sole purpose on this earth should be to service us virile Muslims with her taut Slavic body.
Of course the Zionists in Hollywood have corrupted Olga Kurylenko's mind (like they have so many others), and led her astray from the righteous path of being a Muslim concubine with empty promises of fame and fortune. Thus every day that Olga spends not getting pounded hard by a Muslim man is a slight against Allah which the Hollywood Jews must answer for.