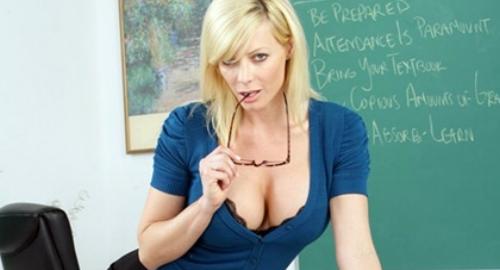 ---
Well it turns out that not only is one of Tiger Woods' mistresses a porn star, but she is also a high class "escort" (which is French for prostitute).
Holly Sampson, who I believe was the 4th woman to come forward about having an affair with Tiger Woods, is a fairly well known porn star. However, Holly is a real go-getter and she was not satisfied just having sex on film for money, so she branched out into selling sex to just about anyone who is willing to pay for it. As this screen shot from her profile on an escort website shows.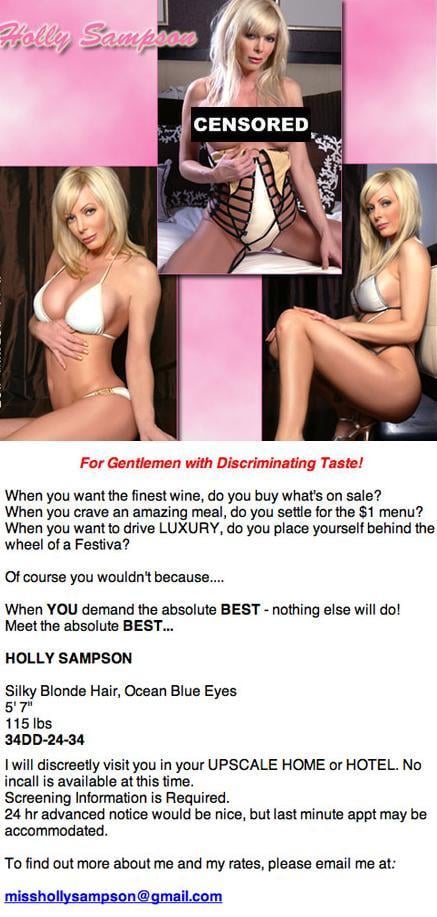 Holly's escort profile reads:
I want to be that special someone whom you'll REMEMBER. I want to make sure that when we part you're left completely WALKING ON AIR. The memory of my smile should WARM you. The sound of my laugh should LINGER in your mind. The touch of my hand on yours should leave you – BREATHLESS…
With such poetry in her profile how could Tiger resist? Now the only question is did she make Tiger pay, or did he get a freebie for being famous and having really white teeth?