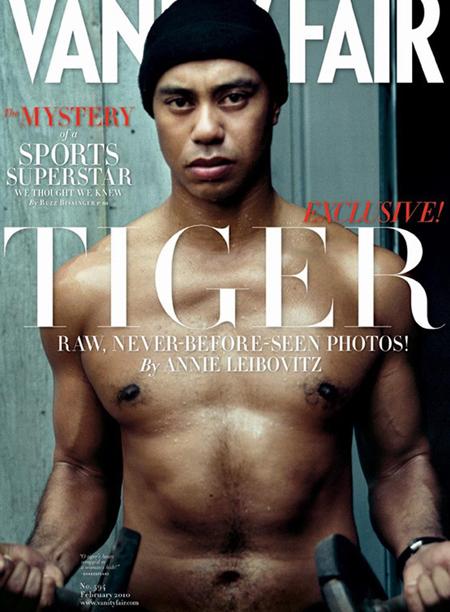 ---
The new issue of Vanity Fair will feature a topless Tiger Woods trying to do his best impression of a black man (lifting weights while wearing a skullcap).
I always just assumed Tiger Woods was getting all these women because he was rich and famous, but boy was I wrong. Tiger has some major sex appeal. There is not a woman alive who does not get extremely turned on at the sight of hairy purple nipples. I mean look at those things. They look like a black lamb's asshole. How erotic is that?
All you women who have viewed this photo of Tiger Woods, and feel an overwhelming urge to pleasure yourselves furiously please leave our website. This is an Allah fearing Muslim site, and we don't want any disgusting feminine orgasms mocking it up!