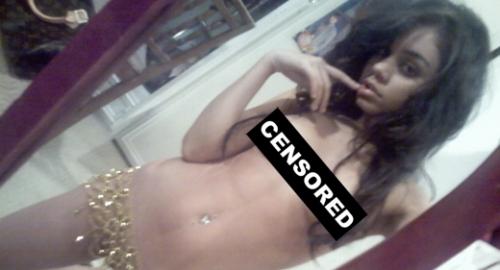 ---
It has been a couple years since naked pictures of Vanessa Hudgens were leaked to the Internet. Not coincidentally it has been a couple years since I cared about Vanessa Hudgens.
The first set of a then 18 year old Hudgens were supposedly taken for her then boyfriend Zac Efron. You can see them here.
Today new nude photos were leaked which you can view below. Since there is no word yet on who she was taking these pictures for I think it is safe to assume it was probably for me.
I'm flattered Vanessa but your nips are too wonky for me so I'll have to pass. It is good to see that you finally learned to trim your bush though.