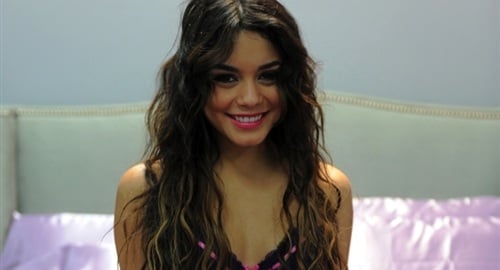 ---
Vanessa Hudgens' pictures for the clothing line "Candies" have just been released, and they are completely unsexy.
Vanessa Hudgens has had self-shot naked pictures leaked to the Internet not once but twice. Candies would of been better off just locking her in a room with a camera then attempting to construct this "sexy" photo shoot.
Of course I don't understand why any company would pay Vanessa Hudgens to take pictures clothed when she takes naked pictures of herself for free. I could see throwing her a few bucks to spread eagle or gap her asshole but that is about it.