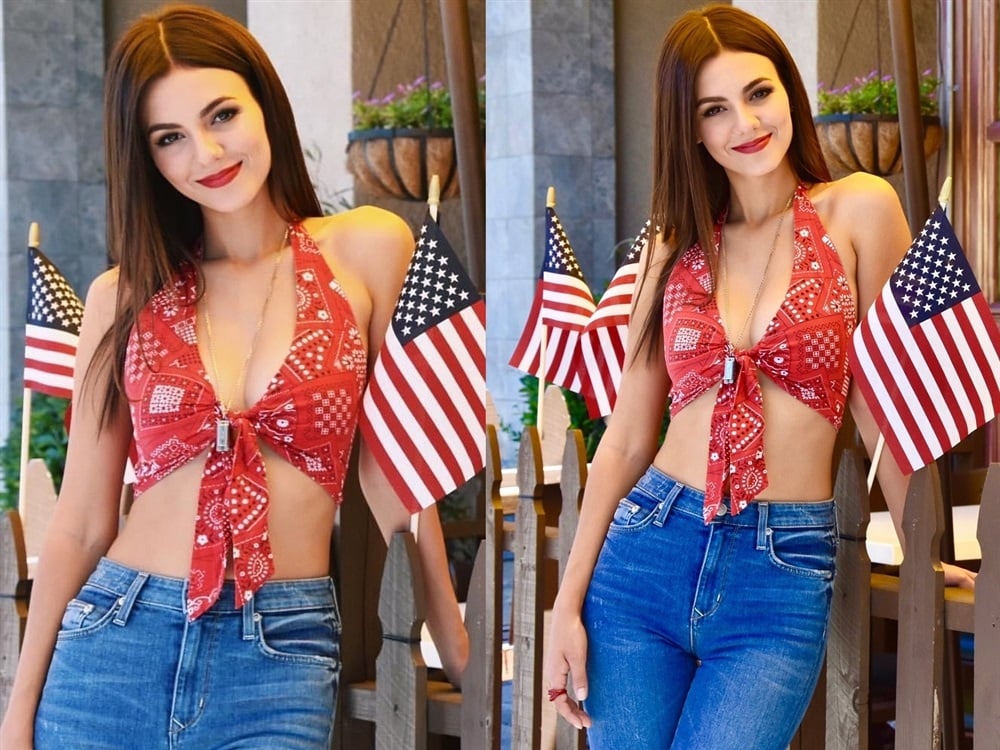 ---
Victoria Justice disgraces the USA as she spends her 4th of July celebrating America's birthday by flaunting her sinful female body in a hokey farm girl crop top in the photos above, and in a slutty blue bikini in the pics below.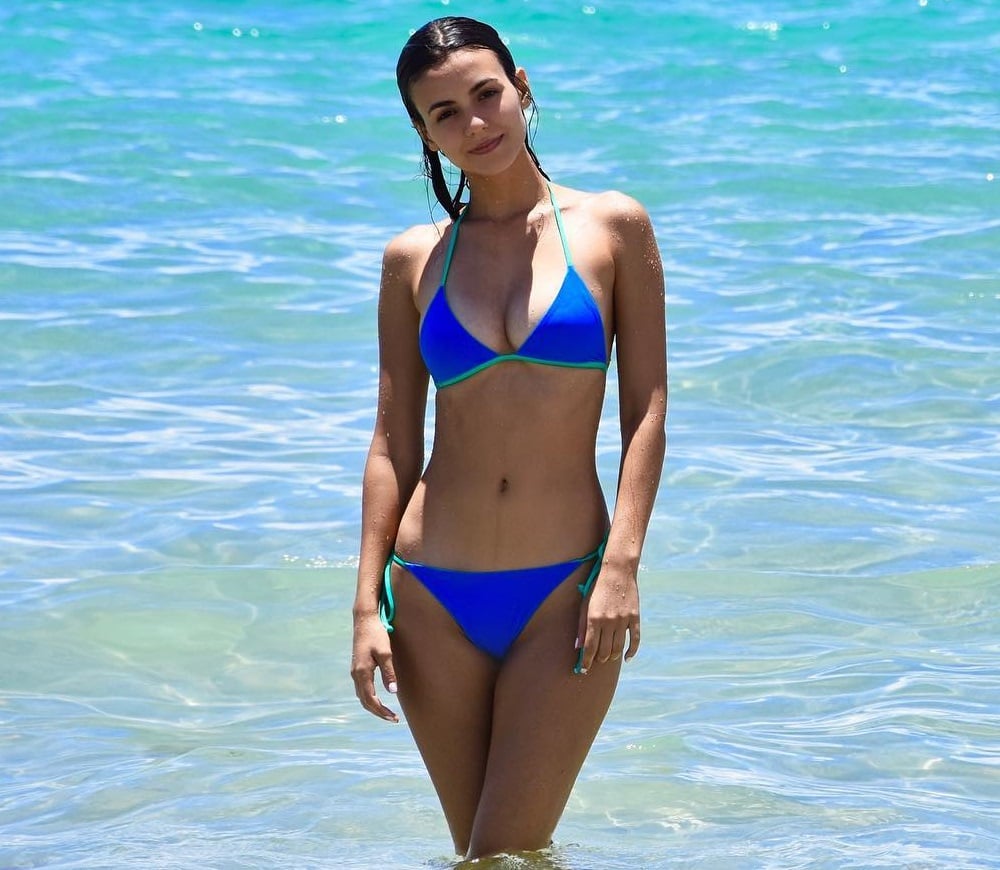 The fact that the American people would stand for Victoria Justice posting this brazenly slutty imagery on their big national holiday just goes to show what a hopelessly depraved land full of degenerates the United States is.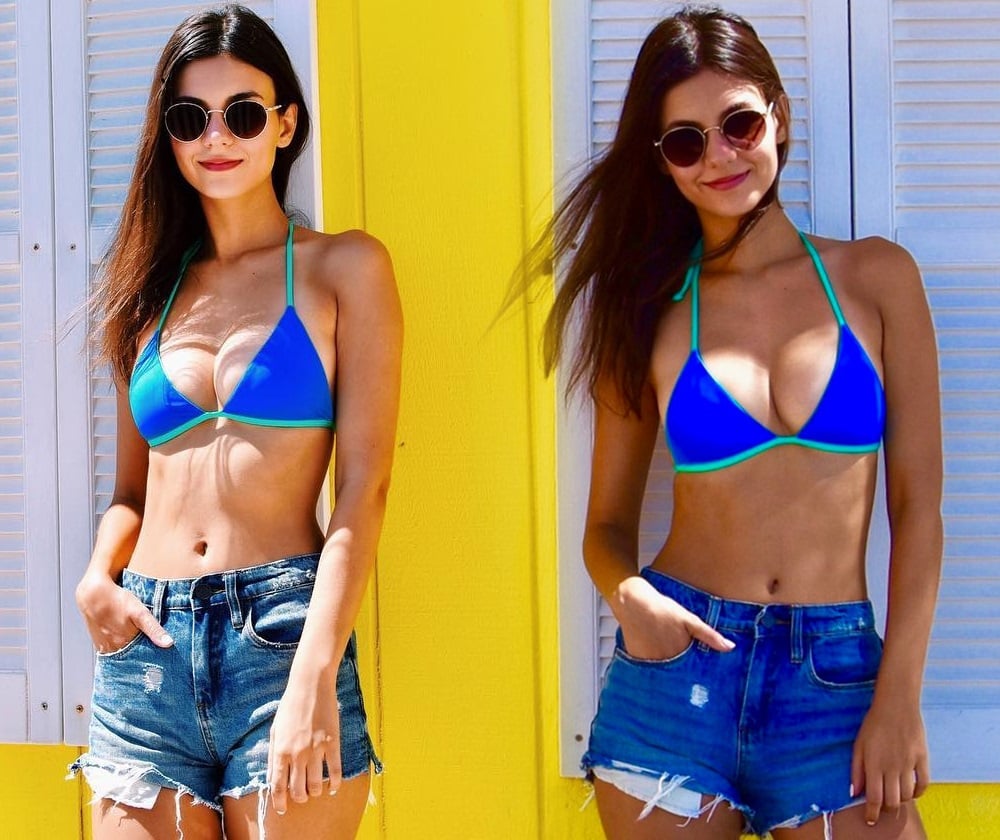 For any people with even a hint of moral fiber would have dragged Victoria Justice to the capitol, and flogged her vigorously for defiling their country's celebration like this.
Of course in a heathen country like the US of A, Victoria Justice is just one of many women that need a good beating for their 4th of July antics. Although in some cases (like in the photo below of Victoria's former Nickelodeon co-star Liz Gillies' for example) a good hard backdoor butt banging is a far more appropriate punishment for the crime.