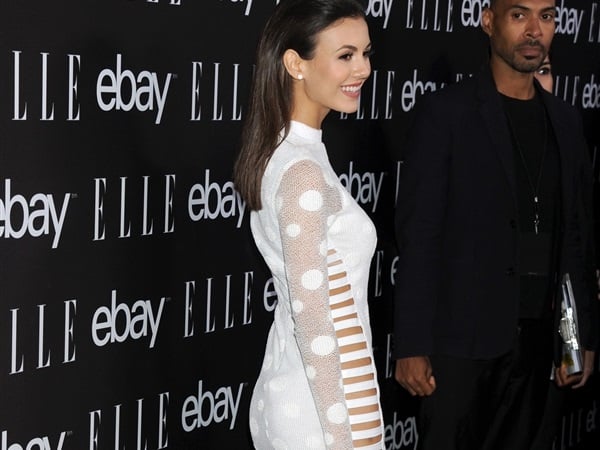 ---
The Elle's Women In Music event had to be evacuated last night, as the Los Angeles county bio-hazard response team was called to the scene when Victoria Justice showed up to the event in a little white dress with no panties on (as you can see through the slits in the side of her dress).
Those in attendance described the stench emanating from Victoria's unprotected nether region as "ungodly" and "like Satan's dick cheese". One more poetic witness elaborated that, "the odor was similar to the smell of someone vomiting up spoiled milk onto a big pile of wet dog shit".
For her part Victoria Justice didn't seem at all bothered by the foul stink, and smiled pleasantly for the paparazzi wearing gas masks while she waited out on the street to see if the event would continue. Unfortunately a pantyless Victoria was ruled a health hazard and not only was the event shut down permanently, but the building it was being held in was condemned and has been scheduled for demolition later this week.