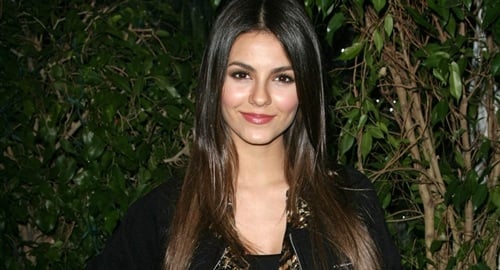 ---
Newly 18 year old actress Victoria Justice set up a photo op with paparazzi in an alley behind a Denny's on La Brea last night. Because like most actresses Victoria Justice understands that to stay relevant she is going to have to prostitute herself in pictures to create a "buzz" around her (fake) name.
As you can see in the pictures below, Victoria Justice is photogenic and takes instructions well. A paparazzi shouted, "Hey Victoria show us that tight teen ass!" and being accustomed to hearing this in every audition she has ever been on, Victoria instinctively turned and presented her rear for inspection (as seen in the 2nd photo below).
Yes, Victoria Justice is well on her way to becoming a typical Hollywood whore who desperately works the press for attention. If she does not land a starring role in a major studio film soon, I expect a sex tape or at the very least nude cell phone pics to be leaked to the internet.