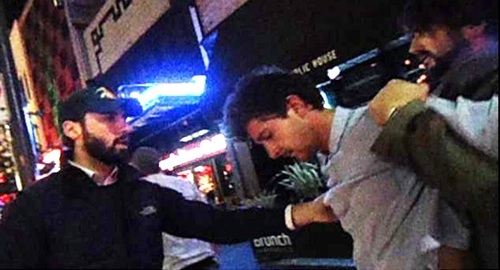 ---
Actor Shia LaBeouf messed with the wrong woman last night, when he and Islamic sex symbol Chaz Bono got into a fight outside a bar.
The fight started when Chaz Bono confronted Shia LaBeouf about his shitty movies, demanding her ticket money back for "Indiana Jones and the Kingdom of the Crystal Skull". Shia, who is still under the delusion that his movies don't suck, took exception to this and challenged the lovely Chaz Bono to "step outside and settle this like men".
As you can see in the video below Chaz, being a woman not just of considerable beauty but of brawn as well, easily beat down the limp-wristed half Jew actor Shia LaBeouf. A hilarious video and truly a great day for Islam!