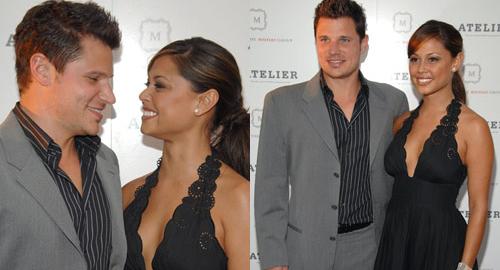 ---
Well the inevitable has happened, Nick Lachey and girlfriend Vanessa Minnillo have decided to call it quits.
We can only speculate about the cause of the break up, but after 3 years together we believe that Vanessa finally heard some Nick Lachey's "music". The realization that you are dating a talentless dolt will put a tremendous strain on even the strongest relationships.
Sadly for Lachey, this might mark the end to his streak of dating women too hot for him. Washed up frat boy good looks, generic douche arm tattoo, and sappy poorly constructed love songs can only take you so far.